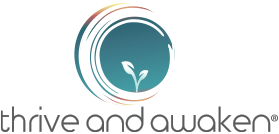 _______________________________________________________________
Our website will be ready in the Spring of 2022!!
____________________________________________
A Journey of Self-Discovery and Conscious Awakening
Tired of just Surviving and getting by?  Join us in learning how to Thrive & Awaken.
Life's ups and downs are opportunities for us to learn to be grounded, develop wisdom, and expand our capacity to love.
Then we can recognize ourselves as Conscious Awareness.
Welcome to a sneak preview of Thrive and Awaken!
Subscribe Now
If you have not received our emails,
sign up here to get notified on website updates!
_______________________________________________________________
Stay Connected & Receive New Features

Welcome to a growing community
interested in self-discovery and conscious awakening!
Learn the steps to move from
Surviving to Thriving to Awakening.
Explore and develop many tools to support your journey.
Enjoy practical tips and inspirational examples
to help fuel and sustain your journey.

We all face many challenges living in this world.
This is your center for learning to cope better
with life and live your potential every day.
Learn to think, feel, act, and relate
in ways that fulfill your personal vision.
Join Doug J Moore, Ph.D. in exploring the steps,
tools, and fuel to Thrive and Awaken. These come from
his personal life and professional experiences as a
Psychologist, Life Coach, and Spiritual Teacher.